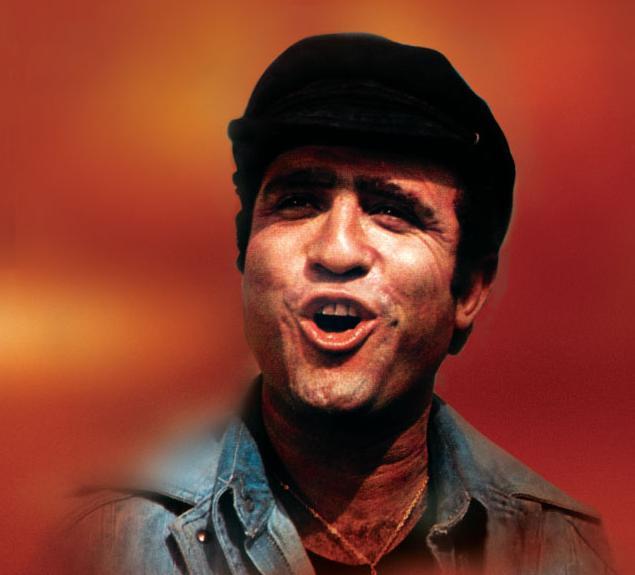 ---
A Film by Yehoram Gaon
(Israel, 1971, 100 Minutes, Color, Hebrew, English subtitles, Cast: Yehoram Gaon, Hani Nahmias, Rahel Zimmerman )

A contemplative hike through Jerusalem, old and new, bringing together nostalgic reminiscences of the past and a philosophical appreciation of the present, all imbued with background music and expressed in song.

Yehoram Gaon:
"I was born in Jerusalem, and 8 years later, I couldn't visit my street - the Jewish Street - walk up the narrow staircase that led to my grandfather's little house and receive a present from him - a penny.
I couldn't get to the Western Wall, and put a note with my requests from God, couldn't visit the tombs of the righteous, couldn't cry on Rachel's tomb - one of the Jewish foremothers.
I could just look at my beloved old city of Jerusalem from the roofs of the modern western part of the city and be jealous of pigeons - free birds that could fly over the wall, guarded by the armed forces, and could get to all the places from my childhood, my life, the essence of me.
In 1967 we've returned to the city - to all those places we dreamed about at night and we could reunite with our childhood memories.
I took the camera and went to look for my childhood, to try and commemorate my memories, so they would stay with me forever, but what my camera caught was a view of a different city, much smaller, more business like, not the magical city of my childhood memories.
This movie "I Was Born in Jerusalem" is a picture about what I saw in my imagination and the view of the city that my camera saw today".



Available for the USA and Canada only